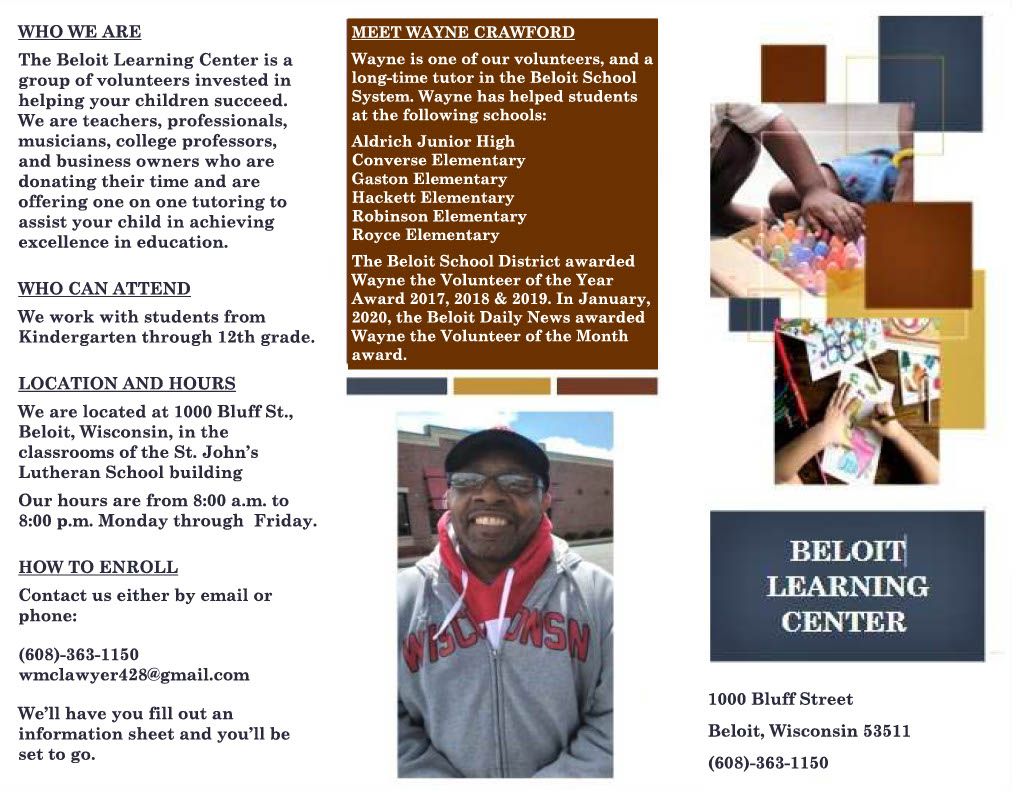 A former parochial school in Beloit is now home to a free tutoring center for students.
A group of volunteers organized by attorney Bill Cunningham are opening the Beloit Learning Center in the former St. John's Lutheran School at 1000 Bluff Street.
Starting Monday, they will offer one-on-one educational support for school children, year-round.
Cunningham said the volunteers have been screened with background checks and come with a wide variety of backgrounds including teachers, business owners, musicians, lawyers and librarians.
Parents and families just need to register for a time slot to meet with a volunteer tutor, who will be matched with the student based on the needed area of focus.
Cunningham emphasized that the learning center is not designed to be used as day care but an opportunity for targeted educational enrichment for students who need extra support.
He asks interested families to contact him by phone or email listed below. The registration form is available at this link.