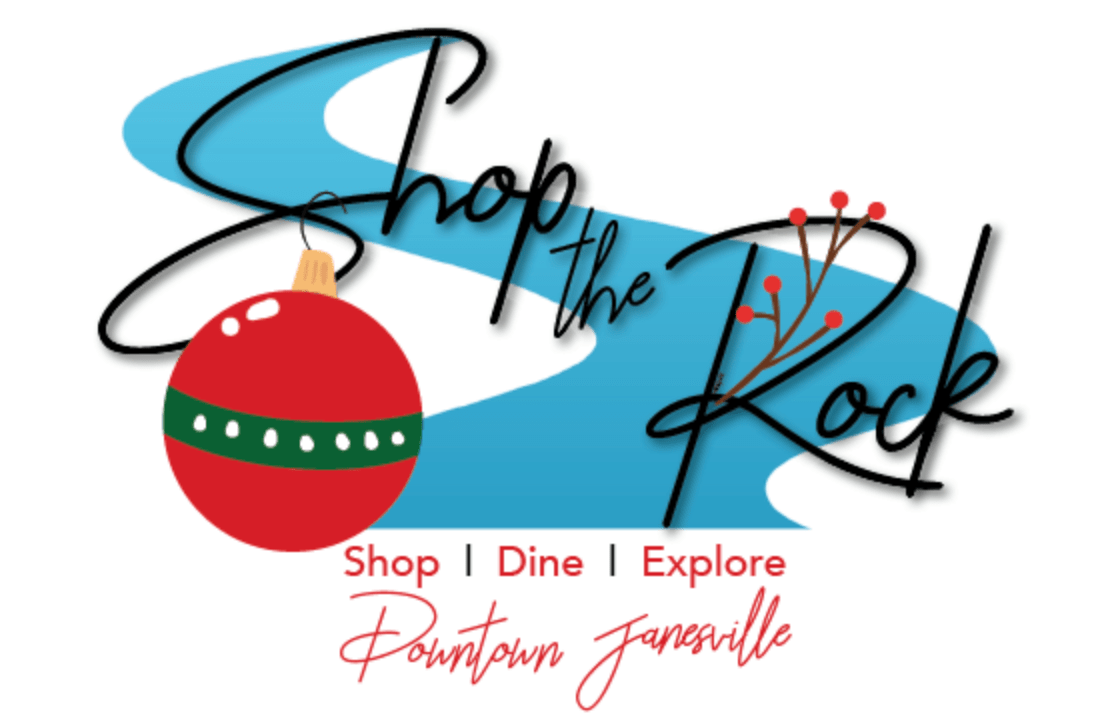 Get ready for the holidays by visiting Downtown Janesville! From shopping, to dining, to pampering services, there is something for everyone! Pickup your guide and punch sheet from any participating business starting November 10 for store and business event specials, discounts, and to register for a Downtown Janesville gift basket!
What is 'Shop the Rock?'
A group of downtown business owners banded together to create 'Shop the Rock' to support local downtown businesses in a time when COVID has hit our community hard! This event, initiated by downtown businesses, and supported by DJI and Downtown BID, is an effort to work together to host a downtown Holiday Open House that showcases all that our downtown has to offer and bring brand awareness to downtown businesses safely.
**Please note, this event will be taking place instead of Meander Downtown. Also, we hope to build off of this with future Shop the Rock events.