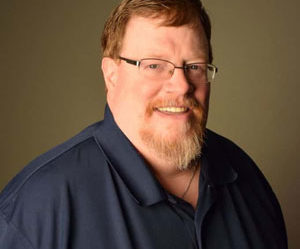 Big Red
Big Red in the Mornings 6a-10a weekdays and The Country Hall of Fame Sundays 6a-12p
Born and raised in the Major Metro area of Johnstown, Wisconsin, I grew up a big fan of the great radio of the 1970's. I was hooked by the greats like Larry Lujack, Tommy Edwards, and John Records Landecker from WLS. I have been in radio since 1987(Which makes me feel a little old..Lol) I have been married to my wife Gerri for 25 years. I have 4 kids…1 Dog(Beamer) & 3 Cats (Stan, Shelley, and Merle)
Why did you go into radio?
I always loved radio, but I think it's really because I can't play or sing and I wanted to work in music.
What do you enjoy doing outside of radio?
Happy Hours with my friends, Playing Golf, Euchre or Cribbage, Vacationing with my friends, listening to and Checking out new music, and of course watching sports…Packers, Cubs, Badgers, and I love Hockey.
Who are your favorite country artists?
Merle Haggard, George Jones, George Strait, Patsy Cline. But I love some of today's artists like Cody Jinks, Tyler Childers, Alex Williams, Craig Gerdes, Casper McWade, Blackberry Smoke…to many to mention!
What Artist do you wish you could see in concert Past or Present?
Patsy Cline, Johnny Cash and Waylon Jennings. As far as todays artists I see as many as I can. Is there anything better than Live Music?
What would your last meal be and what would you wash it down with?
A big porterhouse steak with American Fries. A salad with Ranch and for desert Strawberry Rhubarb Pie. To drink: raspberry lemonade. For a drink with alcohol that's easy Jim Beam & water or Tito's and Lemonade
When they make the movie of your life, who plays you?
If he was alive John Candy, but I would hope Mathew McConnahy
What's your favorite radio memory?
I've been so blessed in my 30 plus years of radio. It's hard to come up with just one. Becoming friends with George and Nancy Jones was big! Meeting my country heroes like Willie Nelson, Merle Haggard, Ray Price and of course the Possum. Getting to watch a night at the Grand Ole Opry from the Stage courtesy of my friend Opry member Jack Greene, or seeing Cody Jinks at the Ryman with Tyler. But not to sound corny but it might just have to be my initial meeting with Ben Thompson, when he told me the plans for Iron Country and wanted me to be a part of it! These past four years have been the most unbelievable time in my radio career. I sometime am afraid I will wake up and the dream will be over.
Do you have a message for the Iron Country Family?
We call you our Iron Country family and we MEAN it! When we started Iron Country we set out to get to know our listeners, find out who you were and what you wanted from your country music station. Over that time you have become our extended family. I sincerely look forward to seeing you and talking to you all when I am out a Tavern Tour or just hanging out at Happy Hour. And from the bottom of my bourbon lovin' heart I sincerely appreciate you al