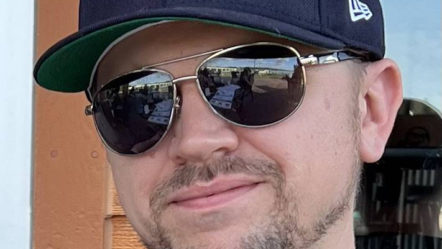 Jackson
Name: Eric Jackson
Shift: Weeknights 7pm – Midnight
Tell us about you:
That's always the toughest question of the interview, isn't it? 🙂
Why did you go into radio:
My dad owned an insulation business, so I started tagging along as a teenager. We always brought the radio with us into the new construction homes. I got hooked.
Years later, Illinois Center For Broadcasting (now Illinois Media School) kept running commercials for their program. I was always an introverted person…and public speaking was terrifying. So, I didn't think I had much of a shot when I applied. It turned out to be the most fun I ever had at school.
What do you enjoy doing outside of Radio:
There's always a concert or a ballgame that I'm trying to get out to.
Favorite Country Artists:
Turnpike Troubadours, Cody Jinks, Blackberry Smoke, Whiskey Myers, Cash, Hank Jr
What Artist do you wish you could see in concert (past or present)?
It would have been pretty cool to be a fly on the wall during the Folsom Prison show in '68. But only as a fly on the wall. High up. Near a window that I can get out of.
When they make the movie of your life…who plays you?
I would. And I'd sabotage the thing from ever getting started. 
Favorite Radio Memory:
There's a lot that comes to mind! But, truthfully, if I had to pick one…it would be a series… around Thanksgiving every year, I was a part of canned food drives where we'd broadcast outside in the late-November weather… and listeners would come up, chip in, and we'd send dozens of barrels to feed the people who needed it in the area. Those days feel more important than the others.
What would your last meal be? 
This is a pretty ominous way to end an interview!
Message for the Iron Country Family: 
Hey, if you've read this far, I appreciate ya.
I'm like you – I've been a fan of Iron Country for a couple years. There's no other station around that plays this stuff…and the talented people here are exactly who you've come to know when they're off air. It's a blessing to be a part of it.